After 40,000 copies of Prison Child sold, the [HIGHLY ANTICIPATED] Advance Parenting Book- Prison Parent made its official launch!

📘 "Prison Parent" has greatly "awakened" many parents to not fall into the vicious cycle!

Continuing from the previous book, Prison Parent extended on her perspective on parenting and education, the "prison "experience of many parents as well as the growing journey of her students and parents.
With this book, let's understand…
How to deal with the emotions o

f oneself and the child

Grasp between "love and principle" parenting

8 Parenting Traps you should avoid

And many other more
Being a parent is just like being a gardener, a good farmer nurtures the plant with the right amount of nutrients and water; a good parent nurtures the children with the right amount of love and discipline. Parents and farmers have the same goal, which is to see the next generation grow into an independent figure according to their innate potential and contribute to society.
Talking about the purpose of authoring this book, Dr. Elaine Loo, an experienced coach in the parenting and education field once mentioned,
As I understand, many parents wished to be the farmers who harvest ripened fruits as soon as possible. Yet, they neglected the golden period to sow the seed, which is 0 - 3 years old, the modeling key stage, which is 4 - 12 years old and the development key stage, which is 13 - 18 years old. Farmers can't expect to sow the seed today and harvest it tomorrow. Hence, being a farmer requires patience and so does being a parent.
About Author, Dr. Elaine Loo: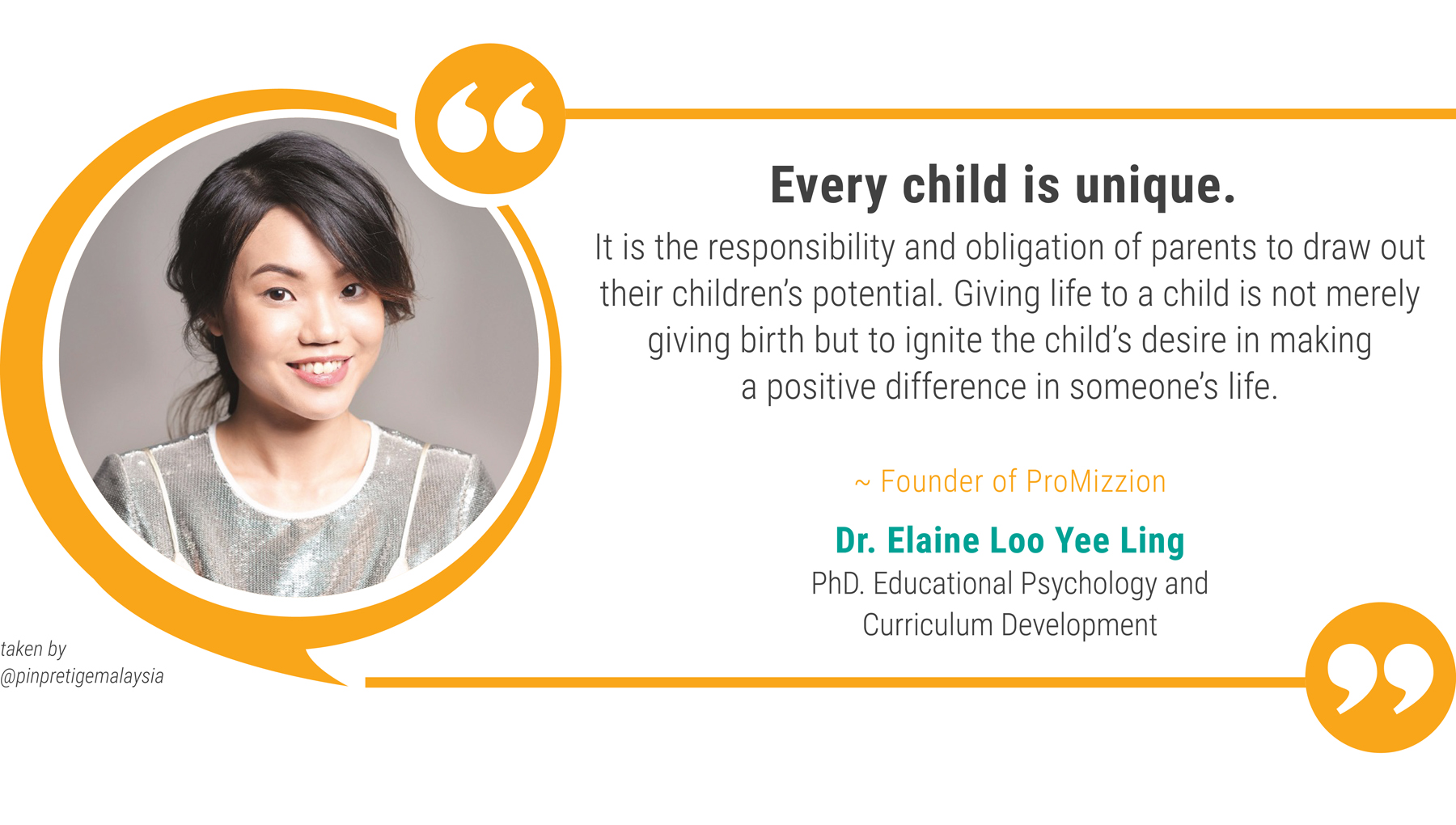 Dr. Elaine obtained her PhD in Educational Psychology and Curriculum Development. She is a scholar and first class graduate from B.A. Accounting & Finance. She achieved numerous speech and debating competition awards, notably the BEST presenter in ASEAN Youth Forum Innovation and Creativity.
The founder of ProMizzion and De'Emcee, Dr. Elaine started her education journey at 18 YEARS OLD. She has great passion to develop educational programs to inspire people throughout her walk of life.
*READY STOCK PROMOTION AVAILABLE FOR THE FIRST 2,000 COPIES ONLY*